Staff Bloggers
SCRAM Systems has a dedicated team of staff bloggers, all with different areas of expertise, who are on the leading-edge of topics and conversation related to the industries we touch. We've compiled a team of customer service, industry relations, engineering, legislative liaisons, and public information specialists who are continuously scouring the internet for issues, trends, studies, and topics of interest to our readers. In addition to staff bloggers, we're pleased to provide a forum for guest contributors.
Alison Betts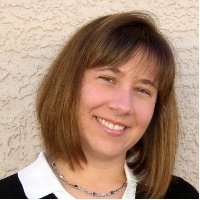 Alison Betts has over 15 years of experience as a communications professional and researcher in corporate, nonprofit, and high education settings. Betts joined SCRAM Systems in 2013 as Manager of Marketing & Public Relations. Prior to coming to SCRAM Systems, she held research and teaching positions at universities in Arizona and Colorado. Betts has also served as a public relations professional and grant writer in the nonprofit sector, where she saw first-hand the devastating impact of alcohol and substance abuse on families and communities. Betts holds an MA in English from the University of Colorado and a Master's in Applied Communications from the University of Denver.
Kathleen Brown
Kathleen Brown has 20+ years of experience as a public relations and marketing communications professional, including 14 years working with media, lawmakers, special interests, and government agencies on the issues of drunk driving and other alcohol-related crime. Brown first joined SCRAM Systems in 2000 as an independent consultant, working with the board of directors to build private equity for final R&D and product launch of the first generation of SCRAM. She joined the staff full-time in 2004. She has worked extensively with the news media as a topic expert for industry data and research studies, community corrections, monitoring technologies, drunk driving, alcohol misuse, and the judicial system. She is currently director of Marketing & Public Relations for SCRAM Systems.
Michael Day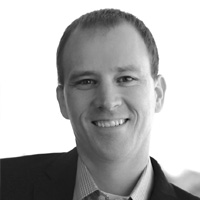 Michael Day, MPA, is currently the director of Sales for the Eastern U.S. Day holds both a BA in Criminal Justice and an MPA from Seton Hall University, with a concentration in Public Policy, Leadership, and Governance. Day held positions in municipal law enforcement in New Jersey prior to receiving his MPA, at which time he joined the Department of Defense. He joined SCRAM Systems in 2006 as a data analyst before joining the field team. A native of New Jersey, Day currently resides in Colorado.
John Hennessey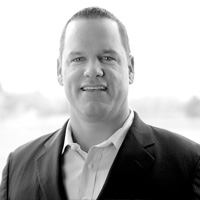 John Hennessey is vice president/general manager, Eastern Region for Alcohol Monitoring Systems. He has 17 years of experience working within the criminal justice system, specializing in working closely with county, state, and federal agencies to identify their needs and deliver technology, treatment and reentry solutions to help meet those needs. Hennessey has extensive experience in marketing and promoting advanced technologies and supervision, and evidence-based solutions for accounts around the world. Hennessey joined SCRAM Systems in 2008 as a sales director for National Accounts. Prior to assuming his current role, he served as vice president of Strategic Accounts.
Mindy Huddleston
Mindy Huddleston joined SCRAM Systems as part of the Industry Relations team in 2012 and became director of Industry Relations in 2014. Previously, she was the president of Crux Consulting Group, a Washington, D.C.-based agency specializing in government relations, marketing, and project management. Huddleston's career spans work with several notable organizations, including the Pacific Institute for Research and Evaluation, the National Crime Prevention Council, the International Institute for Alcohol Awareness, and the Community Anti-Drug Coalitions of America. Huddleston earned her MBA with a marketing concentration from The George Washington University and a BS in International Business/Marketing with a minor in Psychology from The American University. She contributes On the Hill and other special interest, legislative, and government interest content for Sobering Up.
Mike Iiams
Mike Iiams first became involved as an investor in Alcohol Monitoring Systems in 1998, when SCRAM Systems was a start-up company in the early R&D stages of SCRAM development. He joined the Board of Directors and became chairman in 1999, then assumed day-to-day operations as CEO of SCRAM Systems in 2002.
Through his tenure at SCRAM Systems, Iiams has become a noted expert on issues such as electronic monitoring, alternative sentencing, and the issues facing law enforcement, corrections, and law makers when it comes to dealing with the epidemic issues related to alcohol and crime. He is a frequent presenter for organizations such as the National Association of Drug Court Professionals, the American Probation and Parole Association, the National Law Enforcement Corrections Technology Center (a program of the National Institute of Justice), the Century Council, the National Partnership on Alcohol Misuse and Crime, and state Legislatures.
His industry background includes 15 years as a senior executive with JD Edwards & company, a multinational software solutions company, as well as many years in oil and gas. A graduate of the business school at the University of Colorado, Iiams has served on the board of a number of organizations, including 10 years on the board, including the role of chairman, at Easter Seals of Colorado. An avid cyclist and skier, he resides in the Denver area with his wife and two daughters.
Matthew Mitchell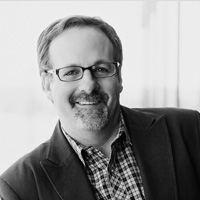 Matthew Mitchell is country manager, United Kingdom for SCRAM Systems. Based in London, he is tasked with developing and implementing Alcohol Sobriety Programmes across the UK. Besides oversight of the day-to-day operations of the London office, Mitchell also works with policing agencies and local authorities to drive awareness, and promote implementation of transdermal alcohol monitoring solutions at the local level. He also works with key stakeholders within the government, academia, research, and special interest organizations that focus on alcohol misuse, crime, and technology solutions.
Mitchell began the first 8 years of his career in Cook County, IL, assigned to the Juvenile Probation Department, with 7 of those years spent in the Intensive Probation Supervision Unit before becoming supervisor of the Electronic Monitoring Unit. He finished up his stint in Cook County working in the Training Division, where he was part of a team of trainers responsible for the induction of new hires. He also worked for the State of Colorado's 2nd Judicial District Probation Department as an Adult Drug Court Officer and a Drug Court Program Supervisor. The past 10 years Mitchell has worked for SCRAM Systems in a variety of roles, most recently serving as the director of Industry Relations for SCRAM Systems, prior to accepting his position in London.
A Chicago native, Mitchell is a graduate of Cornell College, with a BA in Sociology and Anthropology, and he holds a MS in Criminal Justice from the University of Cincinnati. He has become an avid tea drinker since relocating and an advocate for sturdy umbrellas, otherwise known as brollies.
Lou Sugo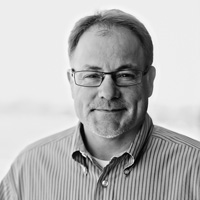 Lou Sugo is vice president of Sales & Marketing for SCRAM Systems and has been with the company as a top executive since 2004. He has spent the last decade working closely with leaders in the monitoring industry to drive SCRAM Systems' creation of innovative solutions for the criminal justice field. Sugo is also responsible for working with courts and agencies to develop criteria-based alcohol and location monitoring programs utilizing SCRAM Systems technology. In addition, he oversees the company's sales and product-branding strategy, lead-and revenue-generation activities, expansion of the SCRAM Systems suite of products, and industry-relations initiatives. Before joining SCRAM Systems, Sugo had 18 years of experience as a senior marketing manager with J.D. Edwards & Company, a Colorado-based enterprise software company, and other software firms focused on the automotive industry.  Sugo lives in Littleton, Colorado, with his wife, Chris, and their three children.
Jason Tizedes
Jason Tizedes is the AMS Regional Sales Manager for the Upper Midwest. He worked in the electronic monitoring industry since 2006. Since joining AMS, Tizedes has worked extensively with state corrections agencies, county probation agencies, and courts throughout the United States to create evidence-based electronic monitoring programs that enhance public safety, reduce costs to taxpayers, and decrease recidivism. Tizedes has been a featured presenter, lecturer, and guest faculty member at numerous conferences and association meetings related to the criminal justice system. He has presented on a wide variety of topics including Continuous Alcohol Monitoring, alcohol testing methods, evidence-based programming, recidivism reduction techniques, operational efficiencies, cost-reduction strategies, and court testimony preparedness. In addition, Tizedes has testified in dozens of court hearings throughout the United States as an expert data analyst in the field of transdermal alcohol monitoring. He has been used as a consultant to courts regarding alcohol testing methodology, accuracy, and admissibility.